We are 38 weeks officially today and the count down has already started until when baby Levon will make his grand entrance earth side. I am going to try and capture our lives here in this blog so one day, my little man can read about our adventures together.
Here I am at 37 weeks 5 days pregnant with him...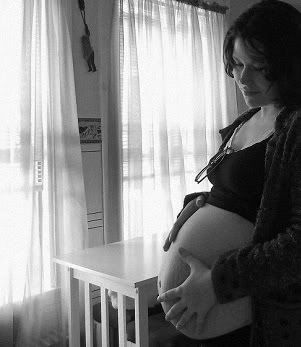 Our sweet boy at 33 weeks 4 days! July 25th, 2011.